Brodylicious Place


https://myblog.de/adrienfan

Gratis bloggen bei
myblog.de


Neues Adrien Pic von
Damits keine Verwirrung gibt.
Hollywoodland
ist wohl der neue Titel des Films, erst sollte er
Truth,justice and the american way" heißen.

The drama, inspired by one of Hollywood's most infamous real-life mysteries, follows a 1950s private detective (Academy Award winner Adrien Brody) who, investigating the mysterious death of "Superman" star George Reeves (Academy Award winner Ben Affleck), uncovers unexpected connections to his own life as the case turns ever more personal. The torrid affair Reeves had with the wife (Academy Award nominee Diane Lane) of a studio executive (Academy Award nominee Bob Hoskins) might hold the key to the truth.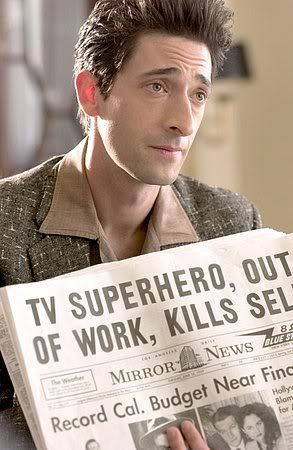 bisher 0 Kommentar(e)     TrackBack-URL

s